Spotlight on
TKPinc
2006
January 21, 2006 - The Karat Patch and the Howard/Glasscock County Chapter of the American Cancer Society in Big Spring, TX held a raffle with a drawing which took place at half-time of the Howard College Hawks basketball game to benefit the local ACS Relay For Life event. The Karat Patch donated a Citizen Quartz ladies watch to the raffle which raised more than $150.00 through the sale of $1.00 tickets. Jeff Turney, local Relay for Life Underwriting and Special Events Co-Chairman (pictured at far left) and Howard Stewart, Local Relay for Life Co-Chairman (pictured at far right) both said "This was our most successful raffle to date." Pictured with Turney and Stewart are Jay Phinney, owner of The Karat Patch (left center) and raffle event winner James Jackson.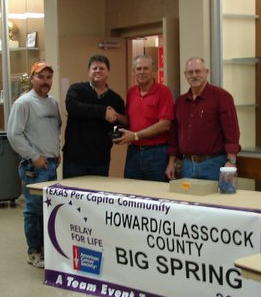 Jeff Turney, Jay Phinney, raffle winner James Jackson, and Howard Stewart
March 10, 2006 - The Karat Patch received it's Turquoise Star Achievement Award from Ebay. This recognition is awarded when a member reaches a level of 100 transactions and maintains a Feedback Score of 100%. This Feedback Score is what others use to rate the company (The Karat Patch online) on levels of trust and customer service in transactions throughout the Ebay community.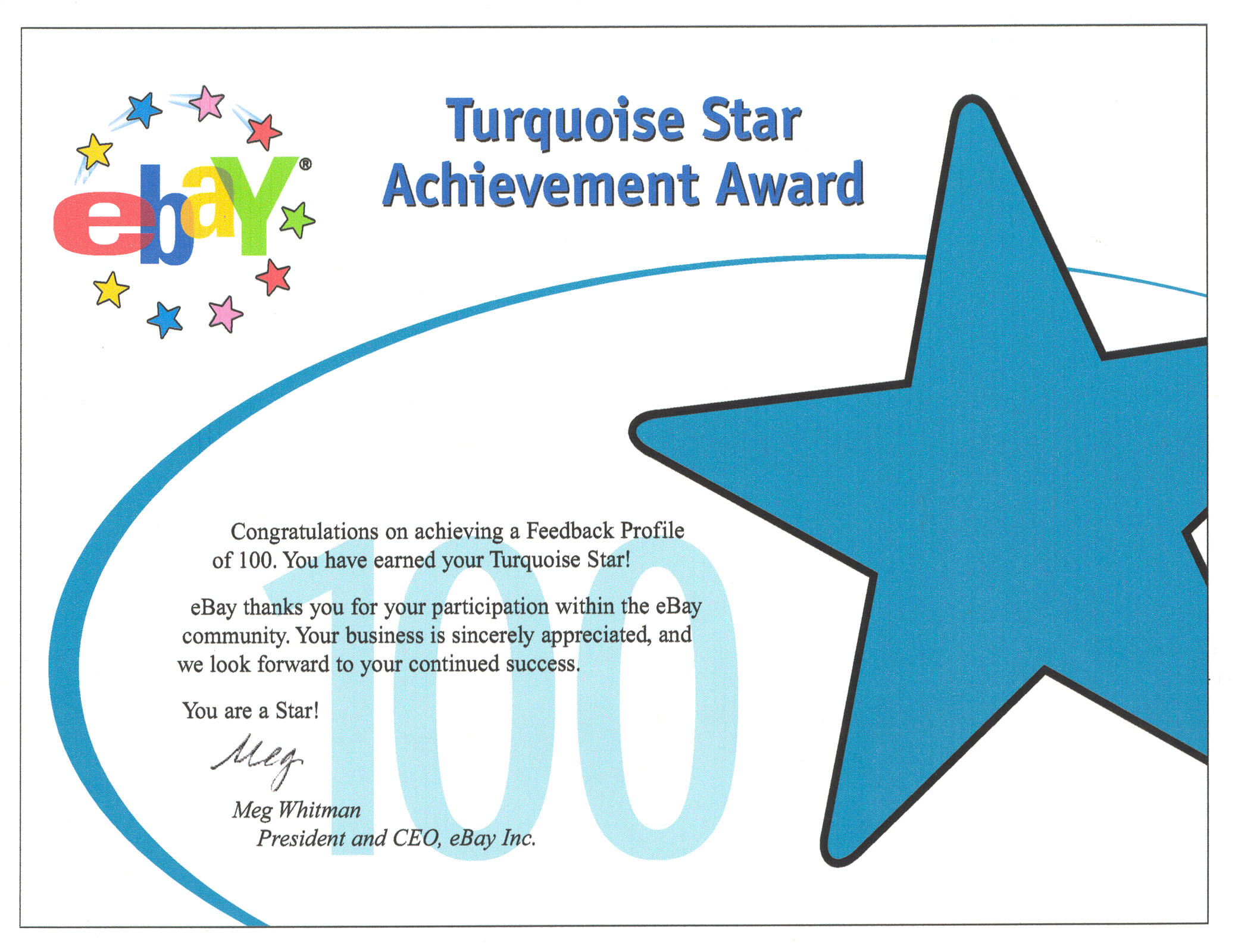 September 22, 2006 - 'Kaki' Morton was recognized by The Dora Roberts Rehabilitation Center for 35 years of service in the field of physical and occupational therapy. Local jewelry artist and craftsman Jay Phinney was commissioned to create a special piece of jewelry as a gift for the employee of honor. The pendant was crafted from white and yellow gold with the DRRC logo and was pave' set with 35 round modern brilliant cut diamonds in tribute to the 35 years of service rendered by Ms. Morton. The pendant was presented to Ms. Morton at a reception in her honor by DRRC director Penny Phillips, who commissioned the piece. The reception was attended by family, friends, former and present patients, and employees of DRRC at the Dora Roberts Rehabilitation Center.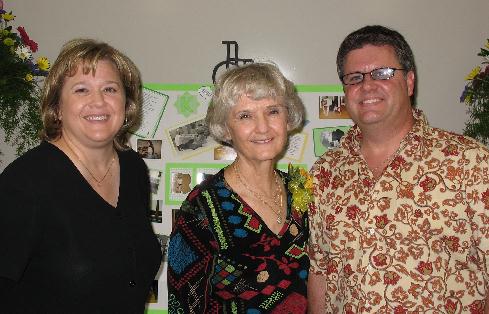 DRRC Director Penny Phillips, 'Kaki' Morton, and jeweler Jay Phinney